The EHallPass online management system is a browser-based system that manages all ID cards. This new system replaces traditional methods of managing entry cards. Improve school security and simplify classroom management. From a dashboard, teachers can monitor and approve badges and access reports. They do this with eHallPass on their devices.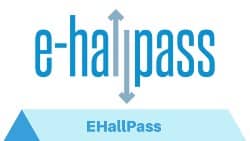 It is a cloud-based contactless pass system that includes social distancing tools with features that help reduce misconduct, incidents, and harm to students at school. EHallPass is available at e-hallpass.com and has its app called the EHallPass App. On this content page, we will discuss in detail the mobile app used for EHallPass.
EHallPass App For Mobile Phones
Nowadays, people have smartphones in their hands. All transactions are possible via smartphones, as digital apps are available on the Google Play Store. The Google Play Store includes all apps from industries like banking, stocks, insurance, education, e-commerce, software, IT, and more.
Eduspire Solutions introduces the EHall Pass to students, teachers, district administrators, and parents/guardians for their educational services. It is available on PCs, laptops, smartphones, LCDs, iPads, and tablets.
Eduspire Solutions presents the mobile app for EHallPass, known as the EHallPass App, available to any smartphone, iPad, or tablet user. Hence, it applies to Android and Apple versions of your smartphones, iPads, and tablets. On 16th May 2019, Eduspire Solutions LLC launched the EHallPass App.
The EHallPass App is available on the Google Play Store. You can download and install it from the Play Store. Using EHall Pass on compatible devices requires a good internet connection and more storage space on your smartphone's memory card. The EHallPass app launches some of the features detailed below:
You'll always know who's in the lobby if you get rid of paper identifications.
Reduce interruptions for teachers and encourage students to manage their time.
Each student creates an app on their device.
This pass offers digital restroom passes, restricted passes, appointment scheduling (with email and text reminders), and no teacher intervention.
Using a passage control panel, you can track who was in the room and for how long, improving safety and accountability.